Long before the start of World Cup 2019, all were eagerly waiting for the match between India and Pakistan to be held on June 16 in this tournament. Now that Pakistan's next match is with India, it is being discussed. On Wednesday, after Pakistan got out of the match against Australia, Pakistani players started discussing the match between India and Pakistan. It included Pakistani opener Imam-ul-Haq who scored half century against Australia. Imam talked about the pressure on this match.
Imam-ul-Haq called the World Cup match against India on Sunday as a "heavy pressure", which has become like a do or die for his team after losing to Australia.
Despite the good batting performance of skipper Sarfraj Ahmed and ninth-ranked batsman Wahab Riaz, Pakistan lost to Australia by 41 runs on Wednesday. After this defeat, he has slipped to the eighth position in the points table. In this way, now there is a double pressure on Pakistan, it has to defeat India and also improve its position in the points table.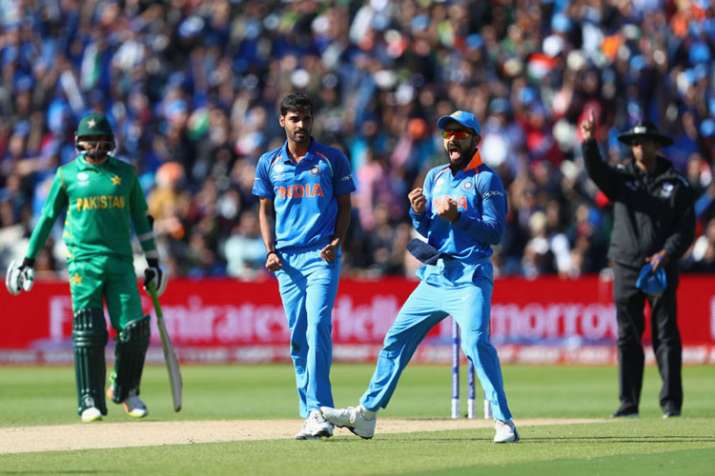 Imam was asked whether the defeat in Old Trafford due to a heavy pressure match has become like or die for them, he said, "Yes, one of our matches was washed away by rain which was important to us. Now every match has become important for us, so yes, you can say so. "He said," Certainly being part of such a match is fantastic. It will be in Manchester where there are quite a lot of Pakistani fans, so I'm really excited about this. Pakistan and India, there are so many secrets behind it, but we are only focusing on strengthening our strong sides in cricket and improving them. "
Imam was 53 not out against Australia and he is very disappointed with it. At one stage, Pakistan's score was 136 on two wickets but the situation changed when Imam was out and the three wickets fell quickly to 160 for six wickets. He said, "I was playing well and this team is dependent on me and Babur (Azam). After Babar's dismissal, I had the responsibility of pushing the innings well. I was playing well but it was not a good ball at which I got out. Imam was also against the West Indies. "Imam caught the wicketkeeper in an effort to pull a short pitch ball going towards the leg side. If he left it, then it would be wide.